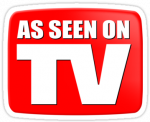 ADELAIDE'S PREMIER
UNDERPINNING AND
FLOOR RE-LEVELLING SPECIALISTS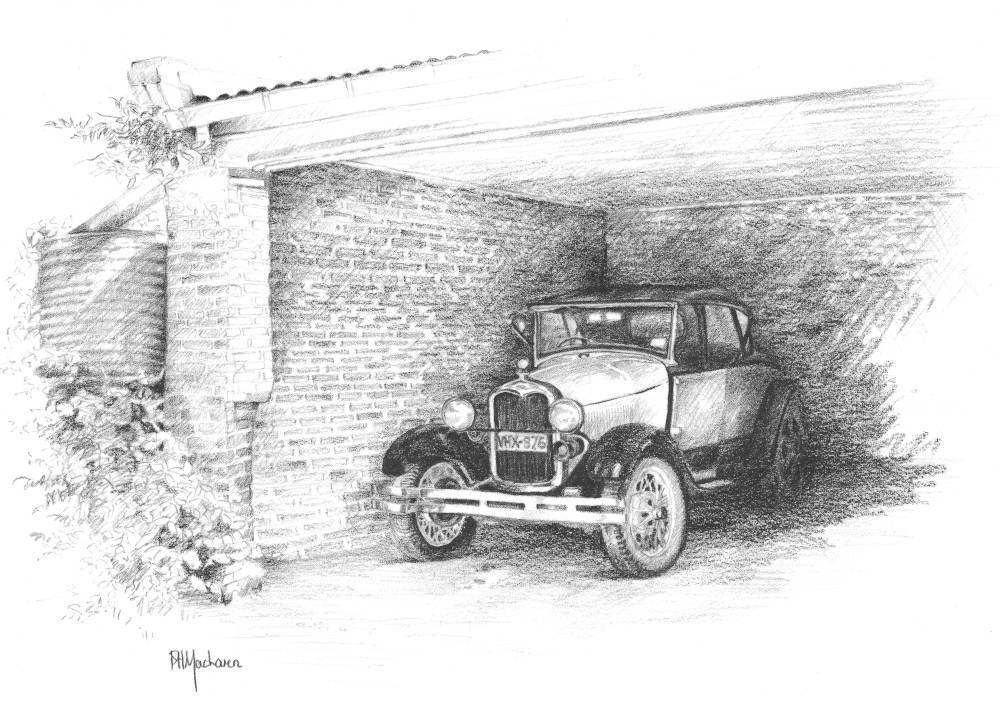 Case Study - The Hans Heysen Project
Learn why SA Underpinning has been entrusted with the restoration of an iconic piece of South Australia's history.

Then you'll know why you can trust our team to take expert care of your property.
How Do I Know I Need SA Underpinning?
Nationally about 20% of the land is covered with expansive and swelling soils – but in areas around Adelaide and the Adelaide Hills, this figure is much higher.* 'Seasonal heave' – which is the distance a soil moves from its wettest state to its driest – is a large problem in our hot, dry state, causing cracking walls and sagging structures.
But don't worry – you've come to the right place to get help! SA Underpinning is your local specialist in underpinning footings, structural underpinning and reinforcing concrete footings.
So how do you know when it's time to call SA Underpinning? Does your house suffer from any of the following symptoms?
External brickwork cracking or shifting?
Walls or floors sagging?
Cracks appearing in internal walls or around door frames?
If you have noticed any of these signs around your home, it's time to call in the SA underpinning specialists right now! SA Underpinning are structural underpinning contractors who will give you expert advice about the best way to preserve your home and stop further damage. Underpinning prices can vary tremendously, so call us now for expert advice and the best price possible. We're your SA Underpinning specialists!
*Source: CSIRO Division of Soils in Adelaide
What Is Structural Underpinning?
Cracked walls, uneven floors and doors that no longer align to their frames are all signs that the foundation of a house may have sagged due to unstable soil beneath the structure. Underpinning concrete footings is a means of propping up and strengthening the foundation so the structural damage of the home is repaired, and further damage avoided.
Structural underpinning involves excavating the original footings, then pouring more concrete underneath the footings and reinforcing it with steel to give additional strength. Once the concrete has cured – which typically takes around five days – heavy duty jacks are placed on the reinforced concrete and the whole structure is jacked up, which closes up the cracks and voids. Once the cracks have been successfully closed up, either heavy duty props are positioned to stop the building from sagging again, or the jacks are left in place and more concrete and steel reinforcement is used to make the repairs permanent and strong.
SA UNDERPINNING
YOUR UNDERPINNING SPECIALISTS IN SOUTH AUSTRALIA
Underpinning the foundations of your precious home can solve your wall cracking problems, repair structural damage and safeguard your investment.
Underpinning reveals the original footings of the home so that correction, repair and strengthening can take place
Underpinning footings leads to a permanent solution to your cracking walls and sagging floors
It will safeguard your investment for decades into the future and could enhance the re-sale value of your home
In addition to structural underpinning, we can also assist you with:
Floor re-levelling
Crack repairs
Salt damp repairs
Wall removals
Renovations
SA Underpinning are Adelaide's structural underpinning specialists. All of our underpinning contractors are licenced and experienced tradesmen, who have been underpinning Adelaide's sagging houses for many years. So if you want your structural underpinning done right – for a fair price – contact SA Underpinning now for a free, no-obligation quote.
Using specialist Hydro Vacuum Excavation Technology, we offer the fastest and cleanest underpinning method available in Australia.
As an alternative to mechanical excavation, hydro excavation uses high pressure water to break up soil and other material to create the excavated space. This non-destructive digging technique significantly reduces both safety risks and the chance of damage to any underground assets.
Perfect for the following situations –
Block Method: Creates space for a 1m x 1m x 1.8m deep underpinning pad; or
Bored Method: 4m deep x 450mm diameter cavity.
Hydro Vacuum Excavation is suitable for both commercial and industrial projects and is ideal in situations where restricted access precludes the use of traditional excavation machinery.
In addition to excavation for underpinning, this method is suitable for bunker, cellar and swimming pool excavation projects.
We're also licensed to provide trenching services.

STRUCTURAL UNDERPINNING - PLUS PEACE OF MIND
At SA Underpinning we pride ourselves on the quality and durability of our work. We offer annual checkups by an underpinning specialist to ensure your peace of mind, year after year.
We're More Than Just Underpinning Specialists
We ARE Adelaide's No. 1 underpinning specialists – but that's not all we can do! Our underpinning contractors will liaise closely with you to ensure that any inconvenience, noise and disruption is kept to a minimum whilst we repair your home. But whenever structural underpinning is carried out, there are often other jobs that may result from jacking up and strengthening your concrete footings. Repaired cracks may need to be repainted, or patching work carried out to make your home look as good as new. All our underpinning specialists are multi-skilled workmen who can assist you with any wall or door repairs or painting necessary to complete the job.
We're your one-stop destination to get unsightly cracks and renovations completed on time, and within budget.
Call SA Underpinning now on 0418 928 032 for your free no-obligation quote.


RENOVATION AT EVANDALE

We are very grateful for the brilliant job SA Underpinning did on our 1895 Sandstone Villa.

Being over 125 years old, our house was not laid on concrete foundations and was subject to regular cracking and movement since we purchased the house 26 years ago. We needed a permanent solution, deciding to go with SA Underpinning after considering various options. We are so glad we went ahead with internal and external restoration work to our home including laying of underpins to secure the front and sides of our house, rebuilding 2 walls, extensive replastering and instillation of roof bracing. The workmanship in all aspects of the renovation was first class.

Laz kept us informed every step of the way; which was much appreciated for such a significant renovation. Any issues were quickly and painlessly resolved. We were also pleasantly surprised with the overall cost. Our renovation was more affordable than expected. We would happily recommend SA Underpinning for any home-owner experiencing issues similar to ours.
WE KNEW WE WERE IN SAFE HANDS

From the moment we met Laz we knew we were in safe hands. He talked us through why and how our house was subsiding and what his team would do to rectify it. He gave us a verbal quote and followed it up the next day in writing. He was able to fit us in at short notice, his team worked hard and were extremely diligent, polite and kept us informed all through the process. They managed to get the work done faster than expected and left the house and garden just how they found it. We would have no hesitation in recommending Laz and his team at SA Underpinning to anyone needing their services.
VERY EFFICIENT AND ON TIME

"Thank you and the team for a job well done in providing two underpins for our 1882 bluestone cottage at short notice. I can speak from experience as a director of a construction company and someone who has worked with many contractors; the work was carried out on time, the team was very efficient and customer focused, they cleaned up at the end of each day, and the quality of workmanship was very good."
PEOPLE WHO KNEW WHAT THEY WERE DOING

"Without question, the best company I have ever dealt with. Honesty, integrity, commitment to a high standard of work. They explained what my house needed and answered all my questions displaying an in depth knowledge of the process. They worked six days a week until the job was done.

They helped with floor levelling and plastering and removed all rubbish at the end of the process, even sending in an experience cleaner to leave my house in excellent condition. I had confidence all the way through that I was being looked after by people who knew what they were doing. I would recommend them to anyone. I have never regretted choosing them to underpin my house and I am so happy with the result."
OUTSTANDING AND PROFESSIONAL

"We want to say how happy we are with the way your team carried out the work, underpinning our solid brick home. This took about seven days and when they'd finished each day the work area was cleaned up exceptionally well.

The two guys were outstanding, totally professional, courteous and informative, a rare find these days. The work was carried out efficiently and effectively, they are a credit to your company."
PURNONG DISTRICT HALL

After receiving a successful grant, funded by the Foundation for Rural and Regional Renewal in partnership with the Australian Government, the Purnong District Hall was able to engage SA Underpinning to rectify the subsidence at the rear of the building.

Chris and his team, along with the amazing 'Super Sucker' truck, were able to complete the job in two days, despite cold and windy conditions, many rocks and unexpected pipe problems. Laz Panas from SA Underpinning was more than helpful with arrangements and ongoing contact and should be proud of his guys.
SUCH A NOTICEABLE IMPROVEMENT

Thank you Laz for a job well done! I am particularly pleased with the result as I did not expect the floor to be lifted as much as it has been. It is such a noticeable improvement. Please thank your team for their work. They even patched several areas unrelated to the job and left the room and courtyard in a clean and tidy state.

Their attention to detail and thorough approach to the job was a pleasure to see. Thanks also to you for your constant communication and monitoring of the job. Your professional manner from quote to follow-up call was most appreciated.

I would have no hesitation in recommending Panas Builders and would certainly contact you again should I require further work done.
A SELECTION OF OTHERS

"We found you and your team very professional and helpful, and the work was completed to a very high standard. Your communication with us during the repair process has been outstanding, we are very happy"

"I have been more than happy with the work with the complete experience of dealing with Laz Panas. You spent the complete day completing the work… you ended up leaving for home in the dark when you finished…"

"The standard of work which you all carried out, was exceptional, you made us feel secure in the fact that we had nothing what so ever to be concerned about… We would certainly highly recommend you and your company…"
Get A Specialist Quote Today
Cracked walls? Unlevel floors? Your home may be eligible for our specialist underpinning service.